My Name is Kim Juhler, I come from Denmark. I have a great hobby, this hobby is History. I have worked whit this History for over ten years now. And i have made my speciel in The airwar over Europe in 1939 - 1945.
This have made me Danish Representive for the Carpetbaggers and AFEES. I have help Danish resistance People to a visit in Washington in 1998. To meet the American Pilots they helped under the War to Freedom.
Here is a photo of me - Kim Juhler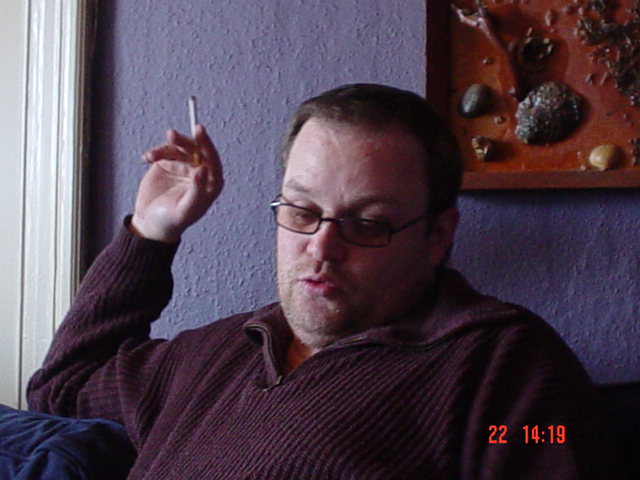 We have found the name of the pilot that shoot the B-24 down - his name is :
07.05.44 Fw. Hugo Fintscher 12./NJG 3 4 -m o t . F l z g .
£ 0 5 O s t N / N R-3 3 : 1 . 2 0 0 m . [ N . E b s j e r g ] 0 2 . 3 4 Film C . 2 0 2 7 / I Anerk: Nr.19
He came from 12/NJG3 and the plane he was flying where a ME 110 Nightfighter.
I will try to locate the pilot if he is still alive - i hope he is.!
New Guestbook after this Update 16 April 2004